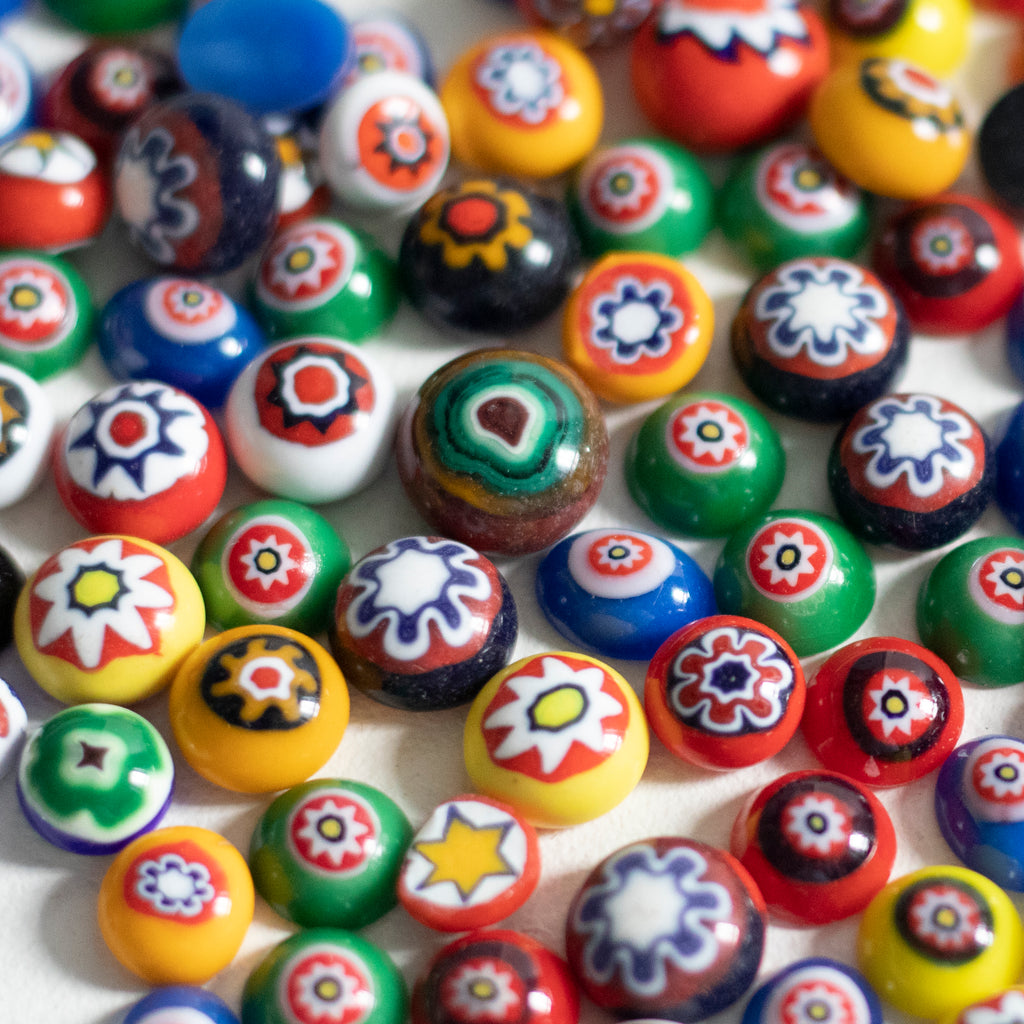 A recent visit to an amazing supplier of vintage jewelry findings yielded some great and inspiring finds including a bag of beautiful glass millefiori, perfect for vitreous enameling.
Millefiori literally means a thousand flowers. The beads are made from long canes of glass which are grouped and fused together, then sliced crosswise to create a colorful floral pattern. These mosaic beads can be found throughout history to ancient times!
The colors are vibrant and inspiring. Wonder what to make with them!

Glass Tile Fragments, Iraq, 9th Centruy, Metropolitan Museum of Art

19th Century Venetian trade bead. from the Corning Museum of Glass

Circular Brooch, Italian, 7th century, Museum of Fine Arts Boston