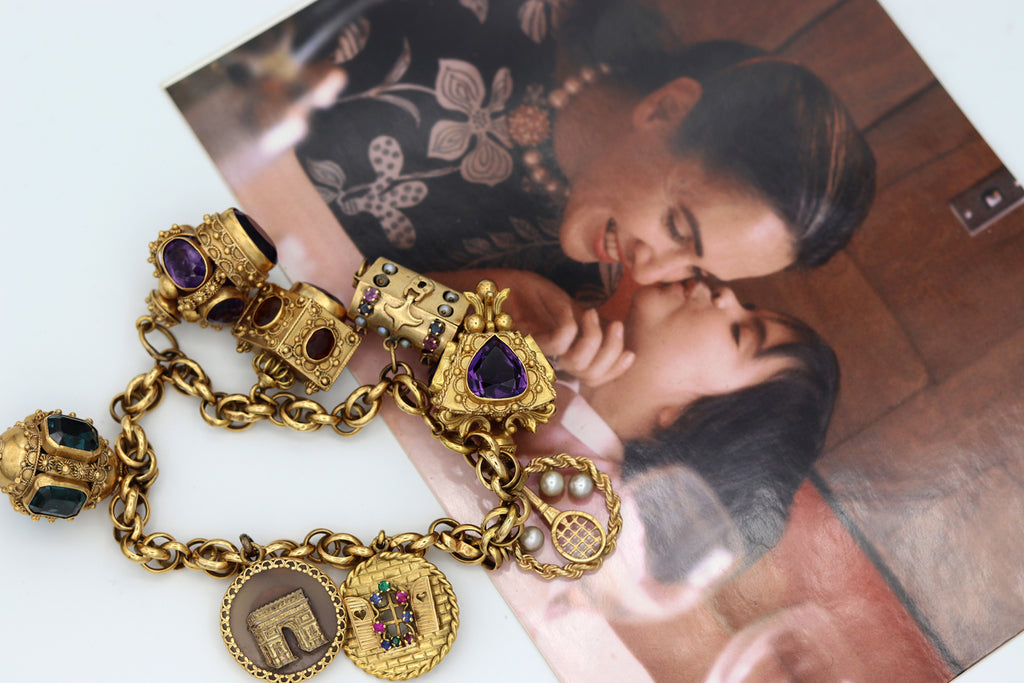 Inspiration is everywhere, the motto for May Came Home designs, is especially true when it comes to jewelry from the past. We love vintage costume jewelry in  particular.
We thought it would be fun to rifle through some of our customers' jewelry boxes and see what they have accrued over the years.
One client has an extensive collection of her late mother's high costume jewelry – including names like Trifari, Kenneth Jay Lane and Miriam Haskell, as well as some great 1960s sterling silver pieces by Gucci and George Jensen among them. These baubles are so inspiring and chic, with a sense of fun and drama! She shared her jewelry box with May Came Home, and we now share it with you!
Fabulous fakes from the 1950s and 1960s belonging to our client's very chic mother
Kenneth Jay Lane coral bangles and earrings
The green and silver geometric Gucci horse bit ring inspired May Came Home's Modern Enamel Stacking rings