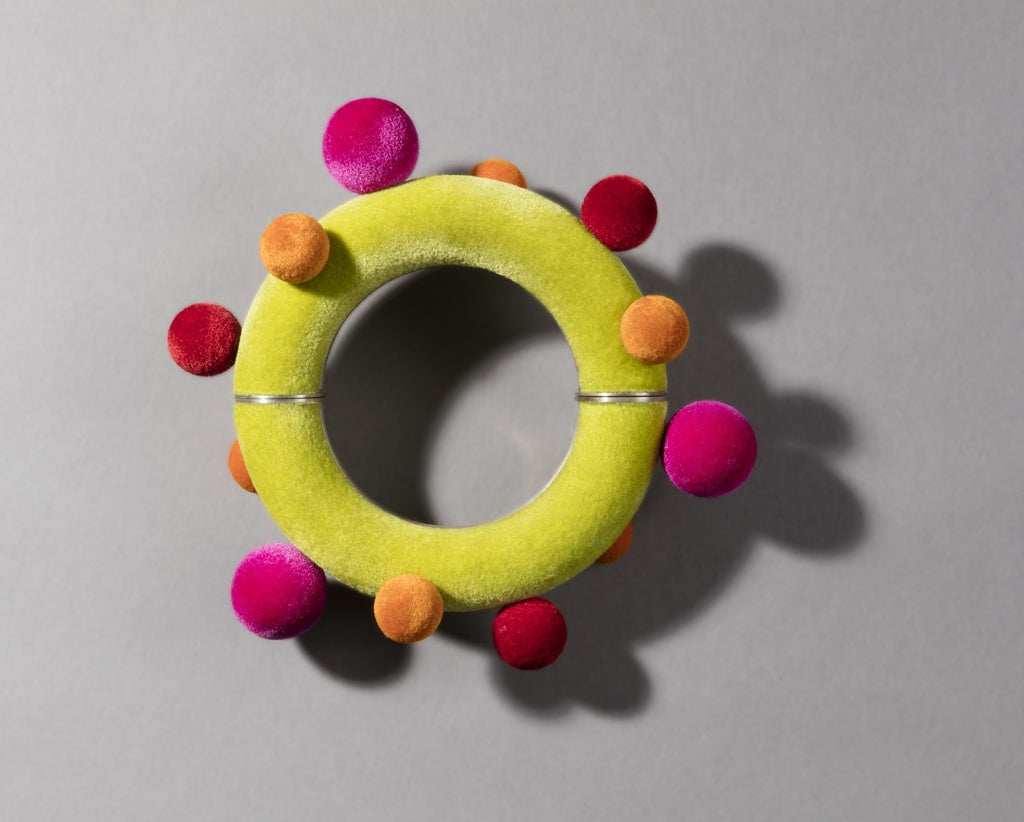 May Came Home design and brand culture is informed by the city it calls home: NYC. So, what better way to celebrate the network and abounding inspiration the city has to offer than joining the WJA for a tour of a new exhibit at the Cooper Hewitt?
Jewelry of Ideas: Gifts from the Susan Grant Lewin Collection features a myriad of pieces by designers from all over the world and highlights the ways in which the field has developed from the mid-20th century through the 1980's and to the most cutting-edge innovations of today. The show was an exciting mash-up of colors, materials and styles that left us all buzzing with ideas. It was especially inspiring to see how various artists transformed everyday and unconventional materials into jewels both beautiful and thought provoking.
The WJA sponsored event was organized by Eve of Original Eve Designs and our tour was led by Cynthia Trope, associate curator of product design and decorative arts. The show is on through May 28th, we highly recommend it!
Colorcore Personal Adornment Necklace, designed by Robert Ebendorf, 1983