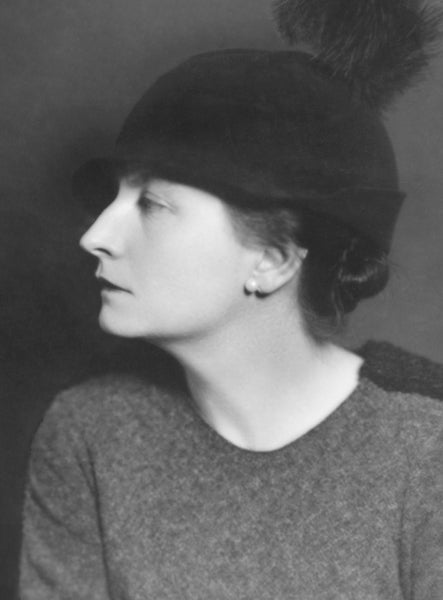 2018 is shaping up to be a year in celebration of women in power. Those who are speaking up for themselves and others, those who are taking leadership positions to uplift and inspire others and those who are making a name for themselves as breakouts in male dominated industries. What better time, then, to acknowledge the iconic artist and true May Came Home inspiration: Hildreth Meiere.

Known for her incredible mosaics awash in vibrant colors and rife with powerful symbols, it is hard to imagine that Meiere struggled to find ground in a field occupied by only men. The pieces most identified with the artist are the Nebraska State Capitol in Lincoln and numerous incredible works throughout her hometown of Manhattan, including "Dance, Drama and Song" at Radio City Music Hall (below). 

May Came Home designer Deborah Halperin has joyfully happened upon many of Meiere's pieces, almost hidden in plain site, in her travels throughout the city. Hidreth Meiere's colors, shapes and famed creative-confidence in the face of career challenges remains an unceasing inspiration to May Came Home.

This mosaic from the ceiling of St. Bart's Church at 50th Street and Park Avenue, contains classic iconography and color combinations such as moons and stars in gold and blue (below). 

At Temple Emanu-el on Fifth Avenue at 65th Street in New York City, the brilliant colors of the myriad pieces of glass (made and installed by the Ravenna Mosaic Company) inform the simple geometry of the enamel pieces in the May Came Home collection (below).
 
And of course, who wouldn't be inspired by the fierce orange tiger in the Continent of Asia mosaic in the lobby of the former AT&T Long Distance building at 32 Avenue of the Americas in New York City (below). 
Learn more about Hildreth Meiere and find out where to see her work at https://www.hildrethmeiere.org and read about her in "The Art Deco Murals of Hildreth Meière" by Catherine Coleman Brawer and Kathleen Murphy Skolnik.