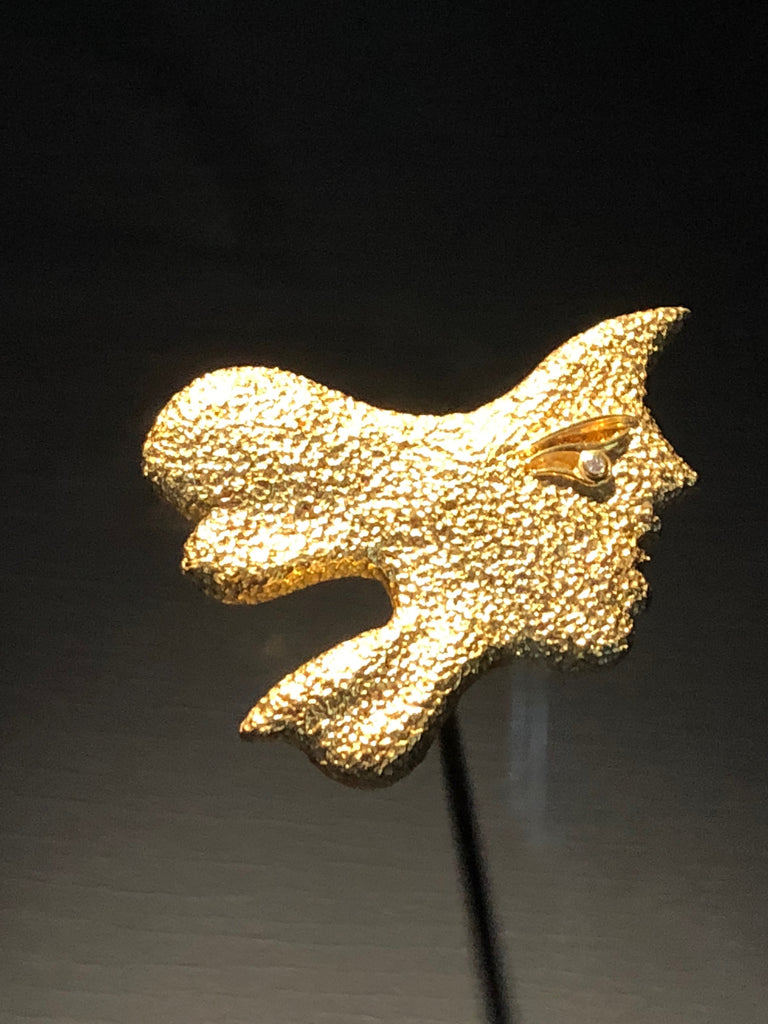 Paris is Always A Good Idea
                                             — Audrey Hepburn

Paris is always a good idea, especially for the creative in search of inspiration. For me, this inspiration came from, among other places, an incredible exhibit at Musee des Arts Decoratifs called De Calder A Koons, Bijoux d'Artistes. Le Collection Ideale de Diane Venet.
Diane Venet's vast collection of artists' jewelry pieces—approximately 230 pieces amassed over thirty-some years—were commissioned by the likes of Pablo Picasso, Alexander Calder, Louise Bourgeois and Jeff Koons and reflects the styles of these artists, acting as miniature works of art.
Two very well-known goldmiths worked with many of these artists to create their one-of-kind pieces: GEM Montebello and Francois Hugo, grandson of the famed Victor Hugo. It is fascinating to me how the collaboration between incredible artists and artisans yield highly original and skilled pieces that still resonate with us today.
Diane Venet beautifully describes how she became so enchanted by collecting jewelry and illustrates how many of us feel about these precious keepsakes that we so cherish: "My passion for artists' jewellery began one day when Bernar (Diane Venet's husband) playfully bent a thin silver band around my left ring finger to make me a wedding ring… But this touchingly spontaneous gesture had another effect on me, that of prompting me to discover the too little known world of these unique objets d'art, priceless for their rarity and the symbolic meaning that is often the genesis of their creation". 
It is the process and the craft that make these timeless works so impactful, and this sentiment encapsulates much of the inspiration behind the May Came Home creations. Should you be in Paris before September 9th, I highly recommend a visit to Musee des Arts Decoratifs to view this exhibit. 
After visiting the Louvre, I walked down the block to my favorite museum!
 I love these whimsical pieces by Georges Braque
And this, by Jean Cocteau
And then, back to the hotel to unwind with a glass of wine
and enjoy the exhibition catalog!